The saying "What happens in Vegas stays in Vegas" is not quite true of the Global Gaming Expo. The annual gaming industry conference, scheduled for Oct. 10-13 at the Venetian Expo in Las Vegas, has provided attendees with memorable moments since its inception in 2001.
CDC Gaming Reports talked to gaming-industry personnel eager to return to G2E this year. Here are their some of their stories.
Breakfast of Champions
Felicia Gassen, Sightline Payments Chief Administrative Officer and Chief of Staff, has been to seven G2Es. Formerly the executive director of the non-profit advocacy group Global Gaming Women, Gassen fondly recalls the organization's networking breakfasts.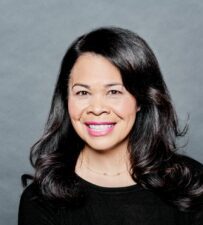 "On the final day of the show, when all are foot sore and bleary eyed, we find ourselves in a room of over 400 women and men and for 90 minutes and make connections and form bonds that we rarely have a chance to create in our separate 9-to-5 lives," Gassen says.
"Each Global Gaming Women event allows new friendships to form, creating a greater understanding of how we each function and think about the world around us. This annual event is one of my favorite memories and I look forward to renewing those memories again this year when we can casually come together in person."
A Glimpse of the Future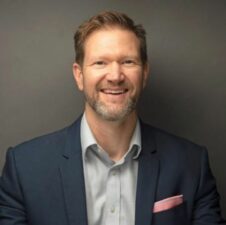 Chalkline Co-Founder and CEO Dan Kustelski was riveted listening to former NBA Commissioner David Stern during an appearance in 2016 at G2E.
"I vividly remember Stern and Geoff Freeman (former president of the American Gaming Association) on stage discussing an industry that would look very different than the Vegas betting industry in 2016  that was 1-2% of the Nevada GGR every month and in-play and mobile were still super new in 2016," Kustelski says.
"Stern held up his phone and said something to the effect that, `Everyone will soon be watching the NBA on this device in countries where betting is already legal,' and added that, of course, the NBA supports sports betting as long as it's responsibly done. (Current NBA Commissioner Adam) Silver had only written the op-ed in the New York Times in 2014 (backing sports betting).
"It was at a time when the AGA was saying that there would eventually be 25-30 million Americans — I think 46 million will bet on NFL this year — that will bet and that $ 150 billion was wagered by Americans of which most was illegal/offshore. Both of those figures were well under the reality we will see in a few years.
"Anecdotally, I think there were only two panels that discussed sports betting out of the three days of education. That has changed dramatically."
Full House
Back at the Gaming Expo 2021, Penn Interactive and theScore Media's Senior Manager, Talent Acquisition Ashley Pastino was invited to speak on talent challenges facing the gaming industry in a competitive market for new employees.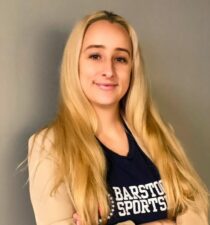 "While I was expecting some people to attend, I was very pleased that my discussion was met with a full house of managers and executives who wanted to get some insight on conquering the challenges of hiring and developing," says Pastino.
"Seeing all these professionals choose to attend this topic over a variety of other sessions really meant a lot to me. It showed that companies, especially in the gaming and casino industry, really want to invest in their employees and see the value of hiring top talent and keeping team members motivated."
A Family Affair
As the event vice president for G2E-RX USA, Korbi Carrison's life is consumed by the Global Gaming Expo. Because she works from home most of the time, her children have heard her talking about her work, but had no idea of the scope of the event.
Until last year.
"I really wanted my kids to be able to look in the door and see what I work on all the time," Carrison says of her children, a boy 18 and a girl 14. "Their eyes got really big, for sure, but I thought it was especially important that my daughter see what I do. At age 14, to see that a woman can do this, that she can do this, and do really big things when she grows up, it was important. She's destined for big things and my son has a bright future ahead of him, too, but she's got an interesting future ahead of her. I really wanted them to see that it's possible for them to do anything."
In Living Color
American Gaming Association Vice President, Strategic Communications & Responsibility Cait DeBaun first attended G2E in 2019 a few months after starting at the AGA. DeBaun was told the scope and size of the show was incredible, but she was confident she'd seen it all before.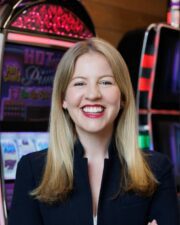 "I'd worked on other trade shows and conferences, so I arrived in Las Vegas thinking I knew what was ahead of me," DeBaun says. "Boy, was I wrong.
"There's truly no way to grasp the enormity and impact until you experience G2E firsthand. My memories of that year are vivid: the main lights turning on in the Expo Hall as the sounds of the booths brought the room to life; the energy of the audience streaming in to see Governor Chris Christie of New Jersey; and every one of the thousands of steps I logged that year. There's nothing like G2E. … It's our industry in living color."
Following the Leader
Barry Jonas, now Managing Director at Truist Securities, first attended G2E in 2004 while working as an analyst for IGT. One of his first impressions was of IGT's booth on the expo floor.
"The games, the graphics, the cabinets were all just so cutting edge at that time, while the booth was massive, larger than anything else there," Jonas says. "When I walked around the floor, a few other suppliers stood out, but it was clear that most other product didn't look or feel the nearly same. This was a dominant time for IGT, where our ship share was north of 50%. Other manufacturers had various issues that hampered them, whether it was content, technology, accounting, etc. Myself, and many others, wondered if this type of market leadership could be sustained longer-term."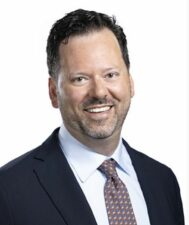 Six year later, Jonas became an equity analyst on Wall Street and his team set up a G2E investor dinner with leading slot managers from across the country.
"Over the years, the main feedback we heard during these dinners and saw while walking the floor was how that wide quality gap for IGT had really narrowed," Jonas says. "Aristocrat, the companies now comprising LNW, Konami, Multimedia Games which is now EVRI, AGS – the list really goes on and on – have all improved dramatically over the past twenty years, not to mention IGT itself. The higher quality of product was and is today evident throughout the entire G2E show floor and when talking to operators around the country.
"You could chalk it up to talent moving between companies, changing customer preferences, regulatory changes, better and cheaper monitor, graphics and other hardware components, new game designs and math models, etc.  But at the end of the day, this new, more level, playing field has greatly benefitted both the operators and players."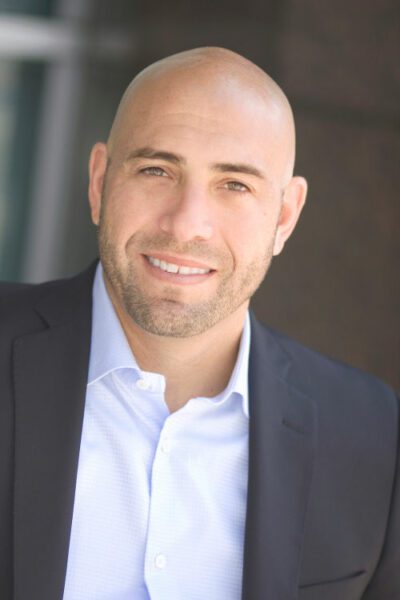 Looking Back, Looking Ahead
Mike Kaplan and his team at PayNearMe were eagerly anticipating last year's G2E. The electronic billing and payments platform provider had just launched MoneyLine, its all-in-one payment platform.
"We were riding the wave of excitement from that," says Kaplan, PayNearMe's chief revenue officer. "We also hosted an industry networking party at the Westgate sportsbook where we got to experience live sports betting with top operators, clients, and partners during a Las Vegas Raiders Monday Night Football game—that atmosphere couldn't be beat! To top it all off, one of our team members won $500 on a slot machine at the Las Vegas airport on the way home. That was definitely a better souvenir than a postcard.
"We look forward to seeing what G2E 2022 brings us and we're eager to be back in Vegas to meet with clients, network with industry leaders, and spread the word on what's in store for MoneyLine over the next year. There are some exciting updates coming soon from PayNearMe, and G2E is a fantastic venue for us to share them."
A Good Sign
The work that goes into putting together a display on G2E's expo floor is time consuming and often taken for granted. For JCM SVP of Sales, Marketing & Operations Dave Kubajak, seeing his company's handiwork in person was overwhelming at G2E in 2019.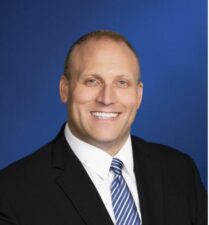 "It was amazing to watch people as they were walking down the aisle suddenly stop in their tracks and stare at our hanging digital-signage cubes with amazement and smiles on their faces," Kubajak says. "It was even better when they left, then brought back their friends or coworkers to  stand in the aisle and watch the different pieces of content play on the cubes. People were taking photos, videos, and asking if they could take group photos with their friends.
"It made us feel proud to bring something new, something different, and something that enhanced attendees' experience. Our team knew that was the exact same reaction our customers' guests would have at their properties. It was the defining moment when we knew we were onto something big with our digital signage and every install since has reinforced that."
Thrills Galore
SBC Americas VP Growth and Strategy Sue Schneider admits she used to be "a bit of a thrill seeker." Challenges have never fazed her and she's gone on thrill rides in Vegas, including the Big Shot at the top of the Stratosphere and the Sky Screamer at MGM, the latter a 25-story bungee-jump experience. "I remember a guy telling my colleagues below that there was a look of sheer terror on my face when I flew by," Schneider says.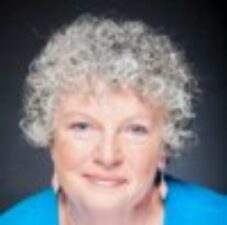 While those experiences are thrilling, they pale in comparison to the G2E experience.
Schneider thinks the conference, in addition to SBC Summit North America, is an essential stop for anyone in the gaming industry.
"There are smaller and more targeted events," she says, "but if you want to get to one where the whole industry is there, G2E is a must-attend."