Times were hard for Rocky and Rose Meranto in 1961 when the young married couple loaded their three young children into the family sedan and left Niagara Falls, NY, for the long journey west to Las Vegas.
Las Vegas. Imagine the idea of it. It was a place they had seen only in magazines and on movie reels, and their families were skeptical of the place known as "Sin City." Actually, some family members were beside themselves.
Rose recalled, "They said, 'Sin City? How can you raise children in Sin City? You don't know a soul there. What are you doing?' They were all over us. I said, 'I'm going to do the best I can. The way I was going to raise my kids in Niagara Falls is the way I'm going to raise them in Las Vegas.'"
And she did.
The notorious casino boomtown offered job opportunities and the prospect of a fresh start. And Rocky and Rose could almost feel their luck begin to change as they entered the Las Vegas Valley. Rocky was decidedly old-school. He didn't like the idea of his wife working, but wouldn't you know it? In her first job interview, Rose was hired as a PBX operator at the Fabulous Flamingo, while he sat in the car entertaining the kids.
In time, Rocky found work as a casino dealer. Rose continued at the Flamingo and later the Landmark and the Sands, while they raised their family and made Las Vegas their home. Rocky, who spent most of his casino career at the Las Vegas Hilton, died in June 2000. Rose followed him on Feb. 13 at age 92 and leaves behind a loving family and enough friends to fill a stadium. The Smiths are among the fans in the stands.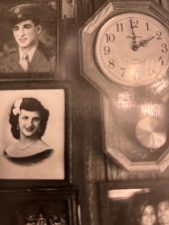 Rose's recent death after a such wonderful life spent as a devout Catholic, doting mother, devoted wife, and indefatigable party planner is deserving of loving remembrance for many reasons. I could fill a book with Rose and Rocky stories and devoted a chapter to her in my 2014 book of interviews Vegas Voices: Conversations with Great Las Vegas Characters.
She recalled the difficult decision they made to leave the familiarity of their lifelong home, the depression her proud husband fell into after failing to land a job, and the utter joy of landing work in Las Vegas. More than keeping them out of the poor house, it meant that they could begin to dream of owning their own house.
Rose recalled, "We got to town on a Friday night, went apartment hunting Saturday, settled into the apartment Sunday, and enrolled the kids in school Monday. Now, Rocky is sitting in the car with Jimmy, a baby, and I go into the Flamingo. It's 9:30. I meet the chief operator. She puts the headset on me and asks me to listen in with another operator, which I do. Then she says, 'Let me see how you operate the board.' Well, it's right up my alley. I'm loving it, answering calls. When I look at the clock, it's 11: 30, almost lunch time. I say, 'Oh my God. If you want me to stay any longer, I have to tell my husband. He's out in the parking lot with my baby. She says, 'It's 11: 30. Go have lunch. Come back at 2.' I say, "You mean I'm hired?'"
She was and when she got out to the car, she said, "Honey, your wife is a working girl!" Years later, she added, "And in Las Vegas, that can have more than one meaning!"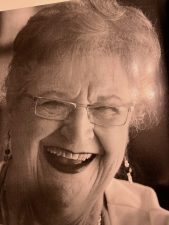 This good woman loved being a hotel operator and admired the operators of the casinos, some of them with rather colorful pedigrees. At heart, Rose appreciated the chance to earn a living in a place filled with characters and challenges, but a community that was vibrant and growing.
I could tell many Rose stories, but I'll leave you with this one. Just hours after she started working at the Flamingo, she was given the order not to bother Mr. Darin. That was Bobby Darin, who was starring in the showroom and didn't like to be disturbed.
"It was a serious matter," Rose said. "But the call was from Frank Sinatra. I put Frank through, of course, but then I thought, look what I've done. So I called over my supervisor, who of course said, 'Oh, let me handle it.' She wanted to talk to Sinatra! Bobby Darin, he took the call right away. As much as I might have wanted to, I didn't eavesdrop on the conversation!"
As my dear friend Rose would have told you, for people looking for a fresh start and willing to put in the effort, Las Vegas has many redeeming qualities.